Reach the best version of yourself
By changing your nutrition habits
Achieve the health goals you've always wanted
Learn the best Way
TO HEALTH
Learn with me how to cook, prepare, and live a Healthy Lifestyle.
Healthy & Delicious
SMOOTHIES
Get recipes for the most delicious and energizing smoothies.
Let's chat and plan the best way to achieve your health goals. Book a consultation with me.
Check out my wide range of healthy vegan-vegetarian recipes.
Health Coaching Services for all your needs. Let me help you get a natural body the natural way.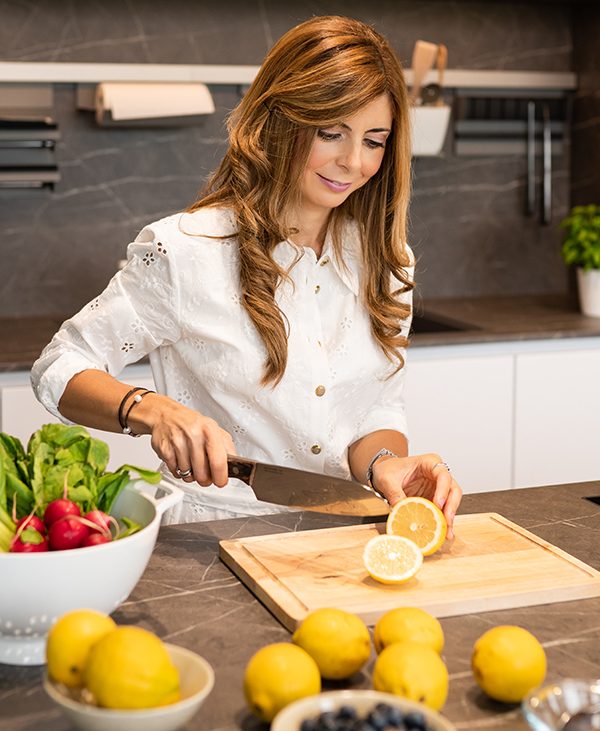 I'm delighted you're here!
I have a great passion for cooking and knowledge in healthy nutrition. I am also a Brain Cyst survivor ,  and have used food as medicine to handle my journey.  I had found that using the right nutrition for my body I could relieve my chronic pain that I was handling for the last 6 years with pills every day.  By my own experience I truly believe that any person can take over of any illness, while having a healthy lifestyle without following restrictive diets and having long term life changing.
Let me teach you how to learn about your food & its ingredients, and choose the proper products for your health.
| | |
| --- | --- |
| Nutrition Facts | |
| Serving Size | Learn to Measure |
| Sodium | How much is healthy? |
| Sugars | Learn to Balance |
| Protein | Measure accordingly |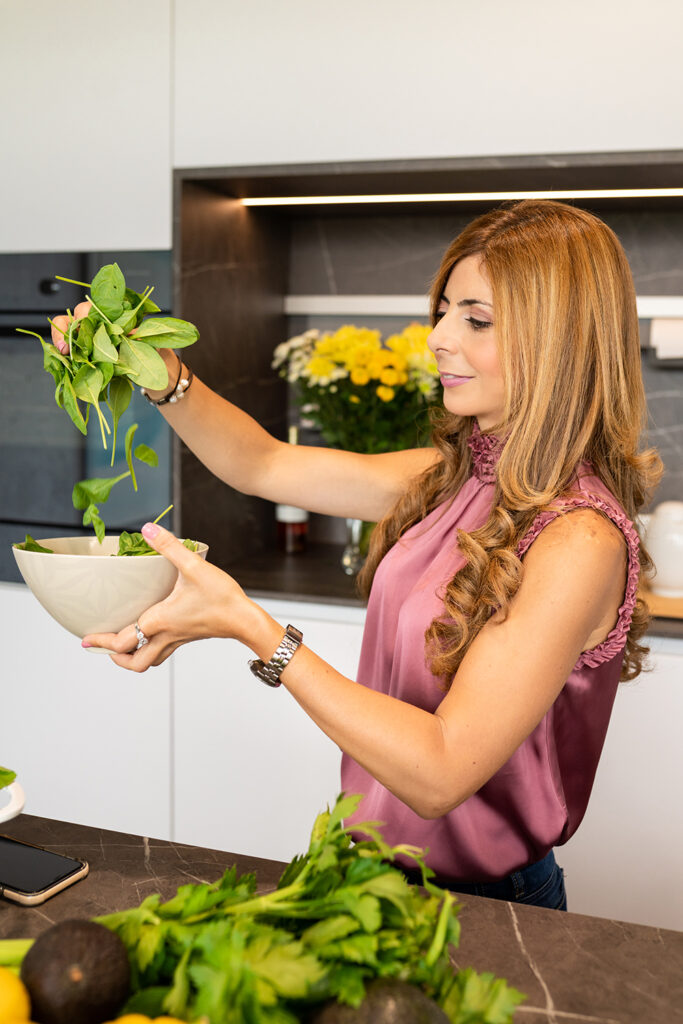 "
Detox Program
This whole program is amazing, not just the smoothies but all the recipes. I was very skeptical at the beginning because I thought that I would be starving with "just" smoothies, I choose to do only them for the whole week, plus the snacks. And for my surprise everything was very plenty and complete. And now I will try the meals recipes.
Despite my headaches and migraine, I did it! I do feel my belly really without the usual bloating now. Thanks a lot my
Dear Amal Zayed
"
Healthy lifestyle habits
I have been working with Amal for the past few months and have learned so much about healthy nutrition and discovered new tehcnics to release stress and improve my sleeping habits. With the simple changes in the way I was eating along with healthy lifestyle habits, I could experiment an overall health improvement, as a bonus I got to organise better and have a balance work-life. I could reach my goal of having more definition in my body. She is a wonderful encourager and I so appreciate all the advice and tips she has given me. Amal gave me life long tools to empower myself and my health!
"
Detox Program
After 21 days on the detox program, I could quit eating bread, drinking Coca-Cola and quit all sugary cravings.
I love the green pineapple smoothie which I keep drinking for breakfast everyday after I finished the detox and I feel full until lunch time.
I lost more than 4 kilos, I feel much lighter and my legs look more defined.
I am eating very healthy and feel very energised, definitely my eating habits have changed.
My skin is glowing and perfect, without any pimples.
My nails are stronger and my immune system has improved, normally in this seasson I start experiencing throat soreness, and now I don't have any symptoms.
"
Release Stress
I was diagnosed with SIBO some time ago and needed some direction and guidance how to organise my life to can release all the stress. Stress it's one of the main triggers of my health situation now.
Amal guided me through all the areas of my life to asses which areas I needed to work more with. She supported me to get clear in my goals and find my intentions. She helped me to be more present, giving me tools to practice the Positive thinking and relaxation technics.
I was introduced to simple but very helpful tools to improve my eating habits, the benefits of journaling, mindfulness, meditation are somethings that I thought about but did not know how to start.
Indeed I knew the Low FODMAP diet but was overwhelming to organise my meals. And she gave me some valuable tips on how to organise my weekly meal plan.
Veronica
Radiology Assistant
"
Meal prepping & Batch cooking
I got in touch with Amal to learn about Batch cooking and meal prepping and she have explained me in detail how to follow an easy to implement weekly meal plan, she gave me a practical guide that has helped me Immensely.
Amal is a very kind, inspiring, Knowledgeable and generous person.Thank you very much, your help really made a difference for me.
Charlotte
Wellness Entrepreneur
"
Healthy Eating Habits
Amal helped me to set a clear and specific goals to get me started in the healthy eating habits. She provided me clear information of the basic principles of nutrition, appropriate portion sizes, food group classifications, and how to read food packaging labels. She helped me understand the importance of having a balance between animal and plant-based protein. I loved the meal plan sample, easy recipes that I can start preparing at home using her guide for meal prepping and batch cooking technics. I got the knowledge of the importance of fermented foods to reduce and avoid inflammation in the body. Also, she provided me tools to keep accountable each week with my goals, how to reduce stress in an easy way and the importance to balance all the areas of the circle of life.
Carolina Werner
Project consultant Roche
"
Fight Inflammation
I went to see Amal because I wanted to know other ways to fight inflammation and know more about anti-inflammatory diet. I had some digestive issues that I had been experiencing in the last months like heartburn, bloating, I could eat just small amounts of food, and very reduced variety. Amal asked me to log what I was eating. She identified foods that were causing me these digestive problems, foods that I didn't have any idea could be an issue, such as diary products. She suggested that I refrain from dairy products and add more fermented foods.
Fabiola Hermans
"
Healthy Breakfast Workshop
The healthy breakfast workshop was great! So much great information about eating a healthy breakfast and why was presented in an easily understood and interesting format. The smoothie recipes given will be especially useful and I can't wait to attend the healthy cooking workshops. If you get an opportunity to work with Amal and are serious about your health, I would recommend it highly.
Ann Beavers
"
Detox Program
I did Amals detox program and worked 1-2-1 with her. I was sceptical about detox, but her approach is different. It focuses on long term health rather than short- term quick fixes that many people promote. She makes sure you eat well and healthy. I know now how to use detox for my benefit without feeling I am lacking something and eat healthier going forward in a very easy way. She gave daily support and answered any questions.
Her approach is wholistic and long term focus. And her approach is very professional, inclusive, open and warm, I feel like I can ask anything and know I will get the support I need.
Highly recommend her and her services.
"
Nutrition Workshop
I attended a nutrition workshop by Amal. Delicious smoothie and useful handout included 🙂 She is very passionate showing the benefits of a plant-based nutrition. Especially helping people to reduce pain. Herself has a very impressive story to share. I highly recommend booking her for an event.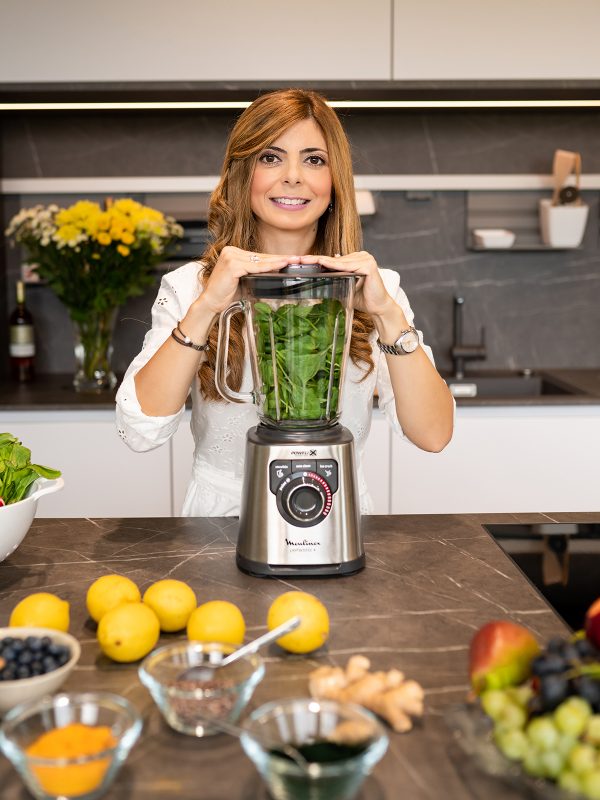 READY TO TAKE BACK YOUR LIFE WITH HEALTHY FOOD & HEALTHY LIVING?